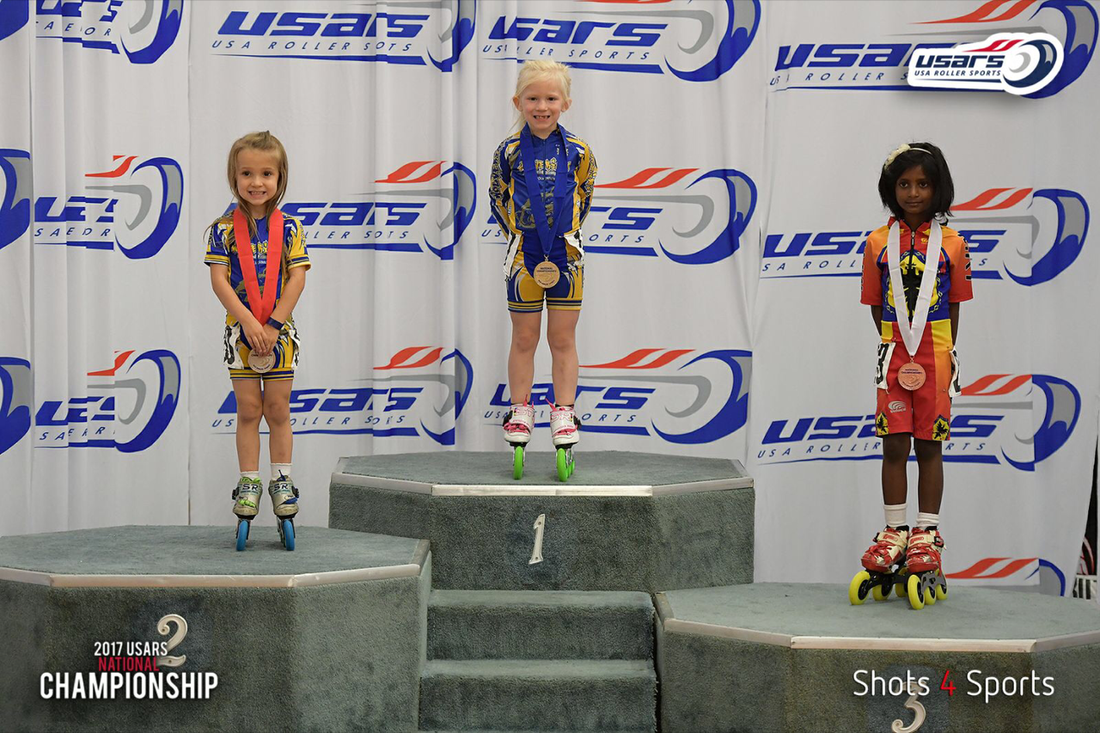 MRT skater Sahasra Aita placed 3rd in both the 100 & 300 meter finals at the 2017 National Championships in Lincoln Nebraska
---
Irene Hsieh again is teams outstanding skater at the 3rd Eastern Seaboard Series Outdoor meet on 7/8/17 - Winning the Freshman Girls 10,000 meter event, and also the 100 meter Drag race. Besides placing 3rd. in the 15,000 meter Pro race
---
7/2/17 - MRT Speed Skater Claudia Brodsky racing in her first 26 mile marathon at Washington DC takes 1st place
---
At the 2017 Eastern US Regional Championships MRT entered 10 skaters with 8 skaters qualifing for the National Championships by placing 1st,2nd & 3rd.

MRT had four skaters - Naresh, Gajan, Arav, & Nandhini skate the last Keystone league meet of the season winning 15 medals taking 1st, 2nd & 3rds.

14 MRT skaters raced at the first Eastern Seaboard Outdoor Race Series on 5/27, winning 9 awards in taking 1st, 2nd, & 3rd. With new skaters Rohan Mahesh, Salome Lokesh in there first Inline race ever, both placing 2nds. 1st places winners were Sahasra Aita, Naresh Muthukumar, Radha Mohanraj. Outstanding MRT skater of the meet was Irene Hsieh winning placements in the 300 meter time trial, 10,000 meter Advanced race & the 15,000 meter Pro race. Half of the teams skaters had not had any outdoor practice for 2017 and the other half and only one or two practices.
(left to Right)​
Nareshsanjay
Past Race winner in Keystone Speed League, Past Race winner in the Eastern Seaboard Race Series, Outstanding sprinter Indoor & Outdoors. Race winner at the MRT Race Series & division leader, MRT Boys Record holder at all distances in Race Series.

Irene
Winner at the 2016 NY Skate Marathon,and outstanding Advanced and Pro Outdoor speed skater. Race winner in the 2016 Keystone Speed League, plus 1at place division leader. Race winner in the MRT Race Series and division leader. MRT female Record holder at all distances in Race Series.