---
MRT Team
Most outstanding skater of the competition
MRT speed skater Irene Hsieh in the 2017 Eastern Seaboard Series final races of the Season wins 6 first place awards, 300,10000, 15000 meter races. Fastest 300 meter time series over all point Championships in Advanced & Pro Freshman Girls Divisions.
---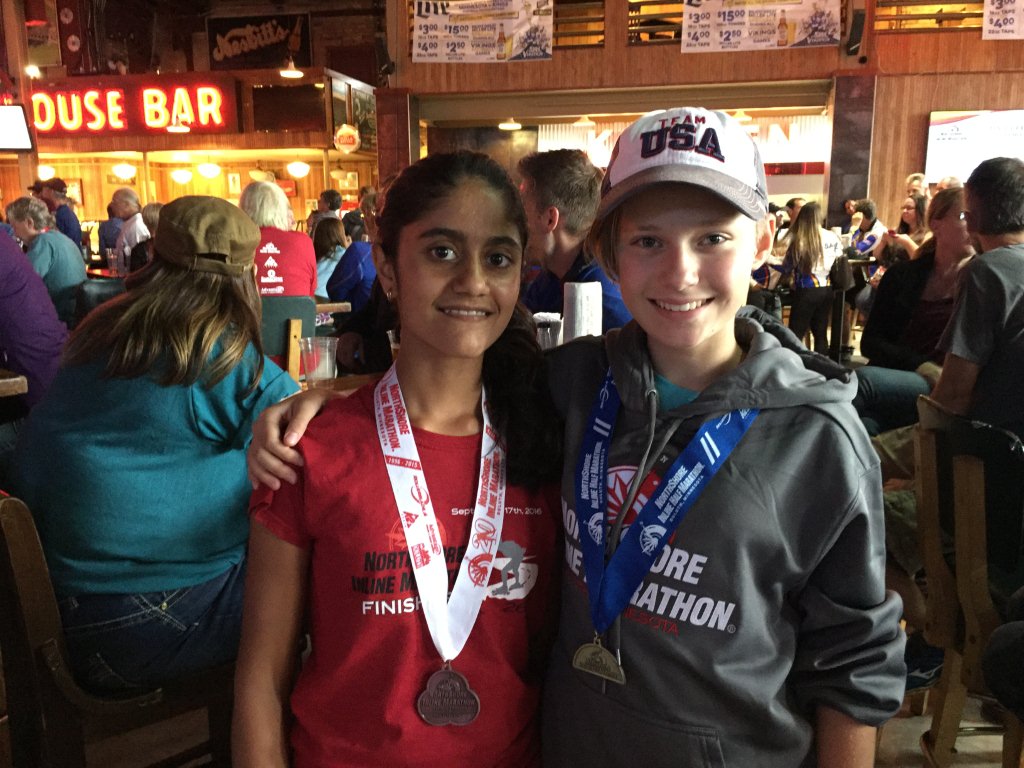 (Left to Right) Tasha Pais - 2016 3rd Place - 26 mile Northshore (National) Outdoor Marathon Championships. Claudia Brodsky - 2017 13 year old Claudia Brodsky - 26 mile Marathon 1st place award winner at the Duluth Minnesota National Marathon Championships. Doing an outstanding time of 1 Hour 29 Minutes 2016 1st Place - 21K Half Marathon Champion.